Our town has a vast network of underground canals. We decided to reconstruct the Reno canal the way it was in the XVIII century. This tour will make you experience what daily life was about, both in the port and along the waterbed. You will see accurate reconstructions of the houses as well as a water-propelled silk spinning house, eventually ending up at the first gate (the Bova). We preserved the utmost historical accuracy, thanks to the supervision of architect Carlo De Angelis.
SAIL ALONG THE ANCIENT CANALS IN BOLOGNA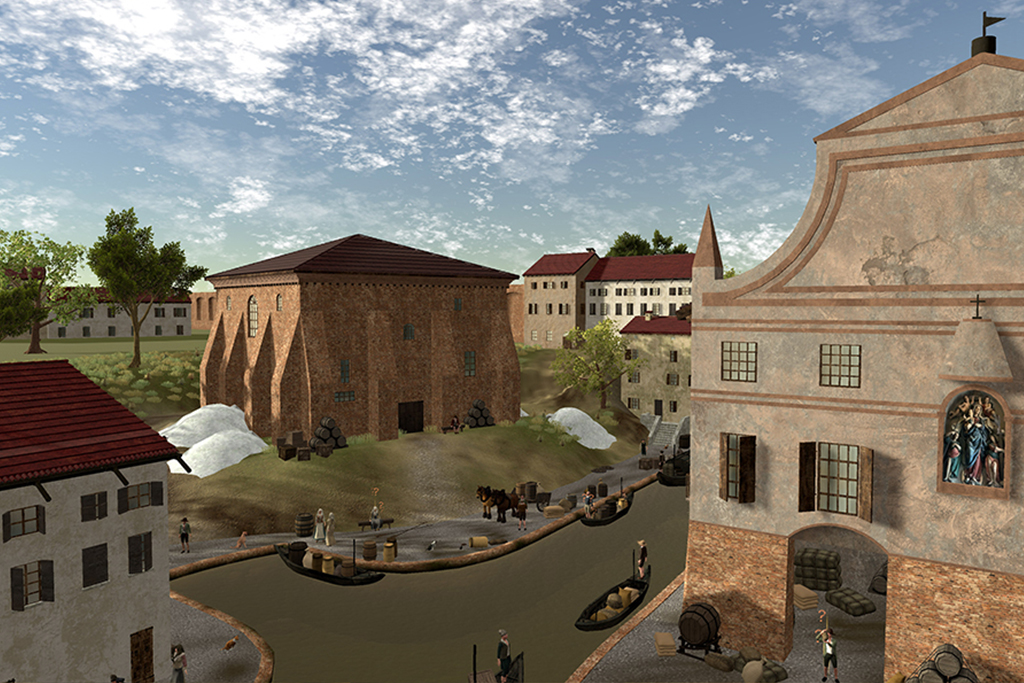 The port, the only remains of which today is the "salara" (a salt warehouse), is reconstructed during his heyday, with the Customs office.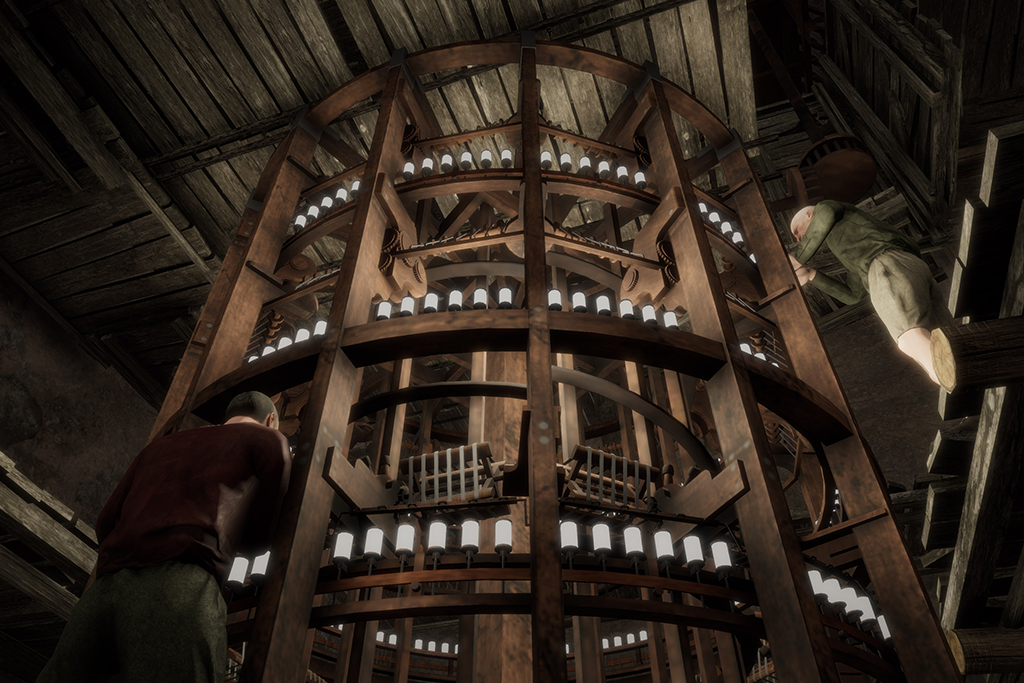 The interior of the spinning house was modelled after actual maps in a 1:1 scale, featuring moving parts and children working to spin silk.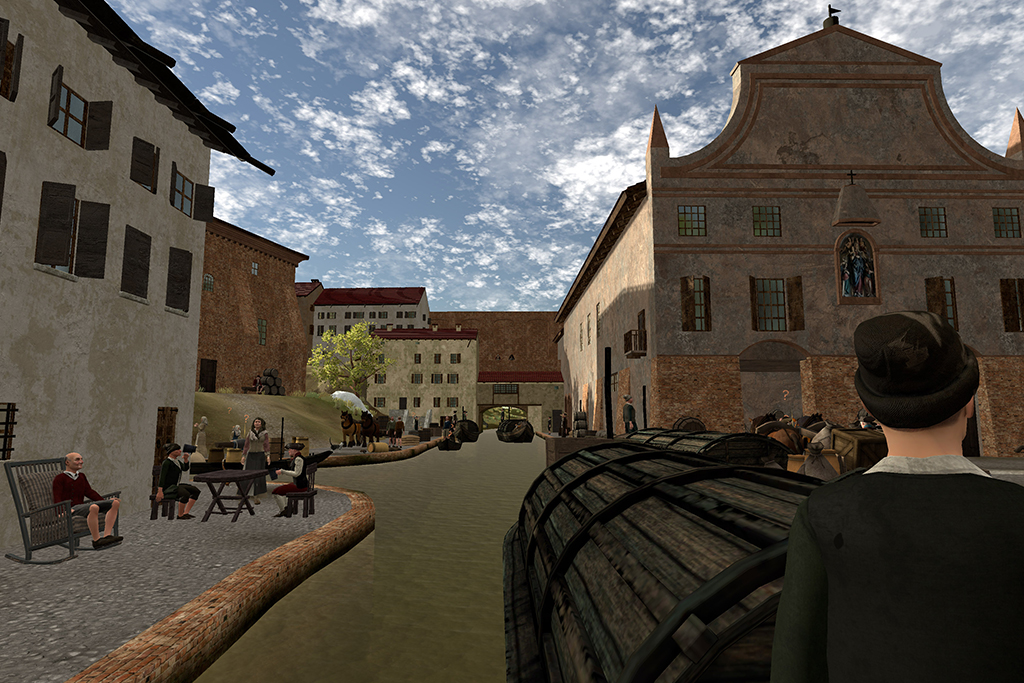 The daily life along the canals is embodied by the hustle and bustle inside the tavern – a sleazy place historically located around the port, which you will be able to visit.