The accurate reconstruction of Dante's Inferno allows the user to wander firsthand among desolate landscapes that transmit a dreadful atmosphere made even stronger by the presence of suffering souls subjected to their punishments. It is a total immersion that will be extremely overwhelming and will allow the user to experience the same emotions immortalized in the pages of the Divine Comedy.
LIVE FIRSTHAND THE MOST SUGGESTIVE CANTOS OF THE DIVINE COMEDY!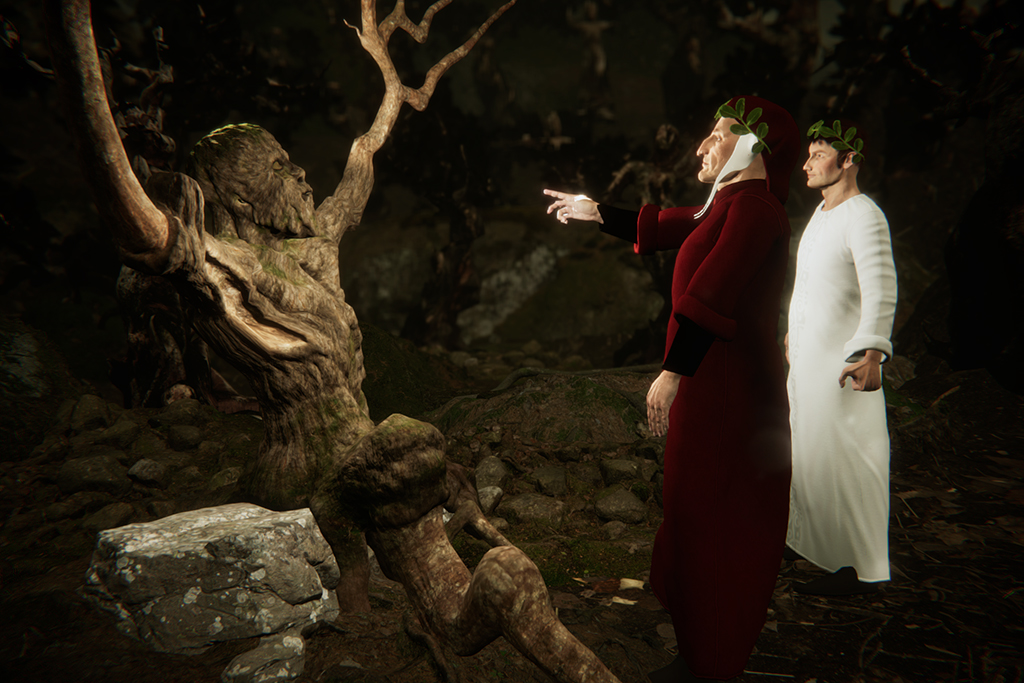 The innovative graphic setting evokes infernal scenarios and it is rigorously associated to Dante's triplets, and it ensures an extremely accurate transposition of Hell.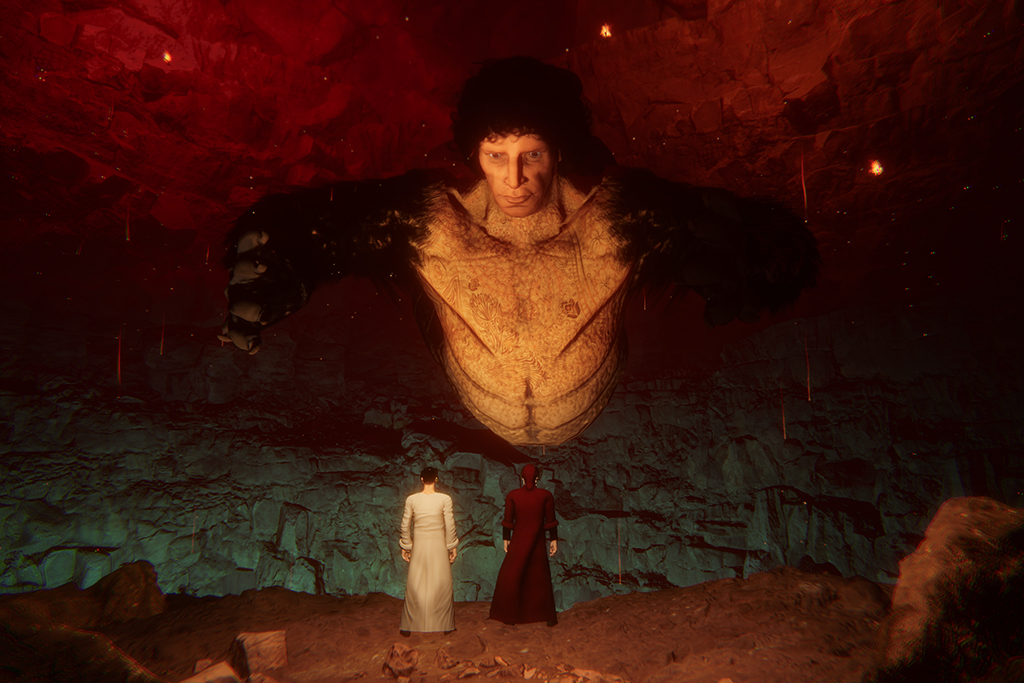 The user, in addition to listening to the triplets by Dante or Virgil, will be able to activate info points for explanations for a better understanding of the various cantos.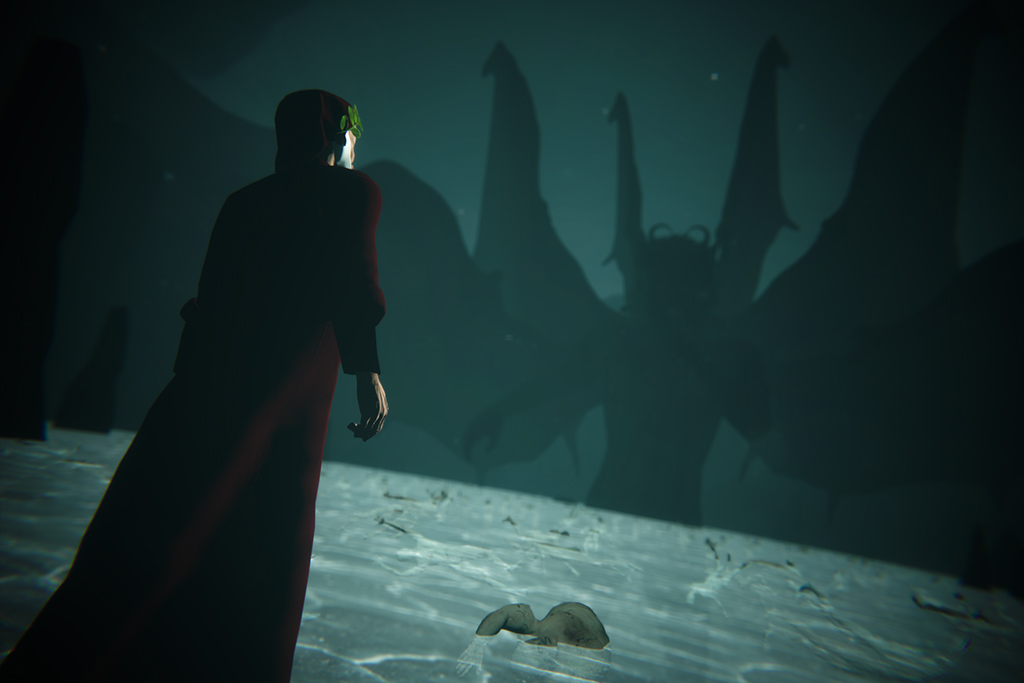 Cantos: III Canto – The Uncomitted and Charon | XIII Canto – Suicides | XVII Canto – Geryon | XXXIV Canto – Lucifer